News about ARIANA Übersetzungs- und Dolmetscherbüro GmbH
We inform you about us, the company and the industry,
ARIANA is now ISO certified!
We are ISO 17100 certified!
ARIANA Übersetzungs- und Dolmetscherbüro GmbH from Chemnitz has been certified according to ISO 17100 since November 2021. Now we can finally officially offer our customers high-quality translation projects in accordance with the globally applicable requirements.
What is ISO 17100?
ISO 17100 is a standard that prescribes the international standards for translation service providers. This guarantees the quality of translation services and enables a worldwide comparison of translation providers.
What does ISO 17100 regulate?
ISO 17100 not only prescribes translator qualifications, which has always been a matter of course for us at ARIANA, but also sets requirements for professional project management and standardised process flows. Proofreading translations according to the four-eyes principle and ensuring the protection of confidential data are also regulated.
ARIANA – Quality according to ISO 17100
We look forward to new and exciting projects and to being able to advise you on ISO certification.
Do you still have questions about ISO 17100 certification? We will be happy to help you.
Opening of the ARIANA branch in the Berlin metropolis
Following the successful openings of the Darmstadt and Gießen branches this year, we are now opening the doors of our new branch in the metropolis of Berlin, at Kurfürstendamm 167. This is our response to the current economic and political situation and we are pleased to be able to be close to our Berlin customers with immediate effect. More information about our services and the new Berlin office can be found 
here
. ARIANA Übersetzungs- und Dolmetscherbüro GmbH has been providing language services regardless of location for more than 30 years. With the opening of the Berlin branch, the ARIANA team now has 9 offices in 6 federal states throughout Germany.
ARIANA - now also in Gießen!
Following the successful opening of the Darmstadt branch in the spring, we are now also opening a branch in Gießen on 15.09.2021. Due to the political situation in Afghanistan, this branch will enable us to respond even faster and better to the increasing demand for translations and interpreting services. Our clients and colleagues will find us in Gießen at Bahnhofstraße 82-86. Of course, thanks to our 24-hour service, we are available around the clock. ARIANA Übersetzungs- und Dolmetscherbüro GmbH now has a total of eight 
branches
 in five German states. Plans are already underway to open the ninth branch, which will also take place this year. It remains exciting …
International Meet-Up 2021
On 29 July, 09:00, the International Meet-Up 2021 will take place online for the first time.
The event is a digital meet-up for immigrants, experts and intercultural people. It is organised by the Saxony International School – Carl Hahn gGmbh.
For the first time, numerous community leaders in Saxony will have a communication platform and thus the opportunity to share their experiences and ideas about the importance of international education in their various industries and markets.
Our head of the Erfurt and Dresden branches, Hasib Agah, will be SPEAKING about his experiences, about challenges and developments in our industry as well as in our company.
More information about this event and registration, which is free of charge for anyone interested, can be found here. 
ARIANA service portfolio expanded
Thanks to restructuring, targeted training and an increase in staff, we were able to expand our range of services to include translations of audiovisual works in July. This enables us to translate films and videos into other languages. We interpret, speak and subtitle them according to customer requirements. We have also introduced various software solutions to enable us to carry out translations with a focus on summary or context, quickly and cost-effectively. With the expansion of our services, 
the translation of audiovisual works and machine translation
, we are now even better positioned to meet the diverse requests of our clients.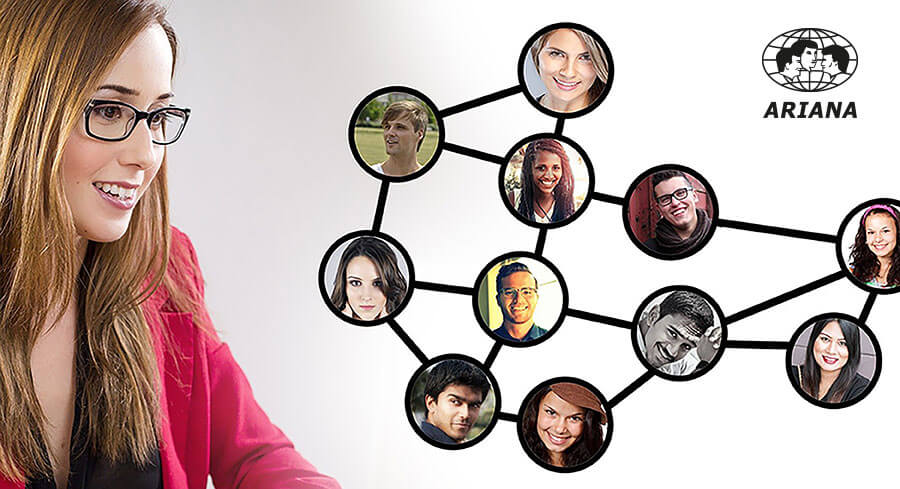 June 2021: Intelligent management of translation jobs
Through successful expansion and restructuring of our 
translation 
project management, we are now even better able to cope with the increasing volume of translation orders using Trados software. With CAT tools such as Trados, we work continuously with our international, active 
ARIANA community
, now consisting of over 1000 translator colleagues We are able to accept any project, i.e. any file type and no matter how extensive or urgent the order. We guarantee the best quality through an optimal proofreading process of the translations. The use of CAT tools allows us to effectively transfer the text components already translated in previous projects into new ones, which is effective for us in a long-term cooperation and significantly reduces the price for our clients. We thus guarantee more continuity in the translations. Terminology management for every subject area? No problem for our ARIANA team. Last but not least, we enable maximum efficiency in processing through adaptable digital and non-digital working conditions. Targeted project management combined with outstanding Trados technology is our effective mix of methods and the guarantee of success for every translation in the shortest possible time.
ARIANA Übersetzungs- und Dolmetscherbüro GmbH, headquartered in Chemnitz, has been successfully providing language services in more than 100 language combinations for over 30 years. With a total of seven branches, ARIANA is represented in the federal states of Saxony, Saxony-Anhalt, Thuringia, Brandenburg and Hesse.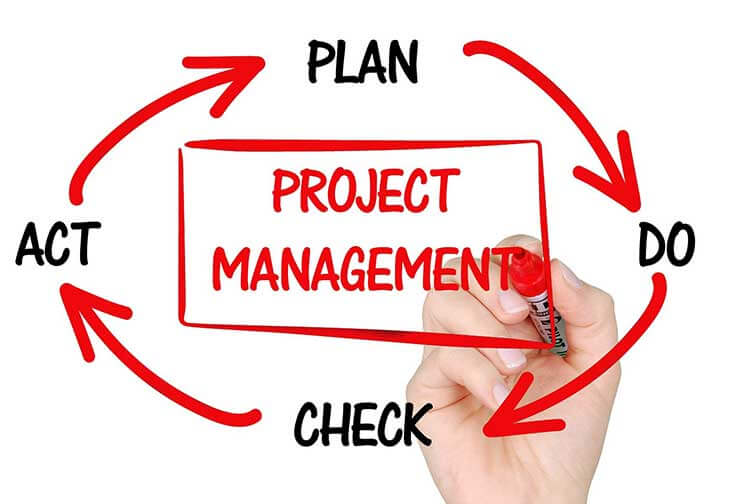 Reinforcement in ARIANA project management for translations as of May 2021
In order to be able to handle the growing number of orders even more efficiently now and in the future, we are expanding our central project management for 
translations
 from 17 May 2021. A new colleague with many years of experience in scheduling, customer care and quality management will strengthen the project management team. With this team expansion in the 
Leipzig branch
 and with this restructuring, we guarantee professional management, rapid distribution and a continuous quality check of every translation order. We are thus continuing to optimise internal processes and are taking major steps towards the certification measures we are striving for.
ARIANA Übersetzungs- und Dolmetscherbüro GmbH, headquartered in Chemnitz, has been successfully providing language services in more than 100 language combinations for over 30 years with a high level of expertise. ARIANA has seven branches in the federal states of Saxony, Saxony-Anhalt, Thuringia, Brandenburg and Hesse. We place interpreters close to our customers and handle translation assignments throughout Germany.
For language lovers: part-time job as a language mediator
With us, you can quickly and easily improve your monthly income. We are looking for you as a freelance language mediator in Hesse, Baden-Württemberg and Rhineland-Palatinate.
What should you bring with you?
In addition to good German, you should be able to speak another foreign language, ideally as a native speaker. You should be mobile and flexible.
What do we offer you?
– Good pay – An international team with a network – Fast training and support
Are you interested?
Then apply 
here 
as a freelancer or contact us directly at: 06151 39 44 220, Mobile 0172 – 2862691.
Opening of the ARIANA branch in Darmstadt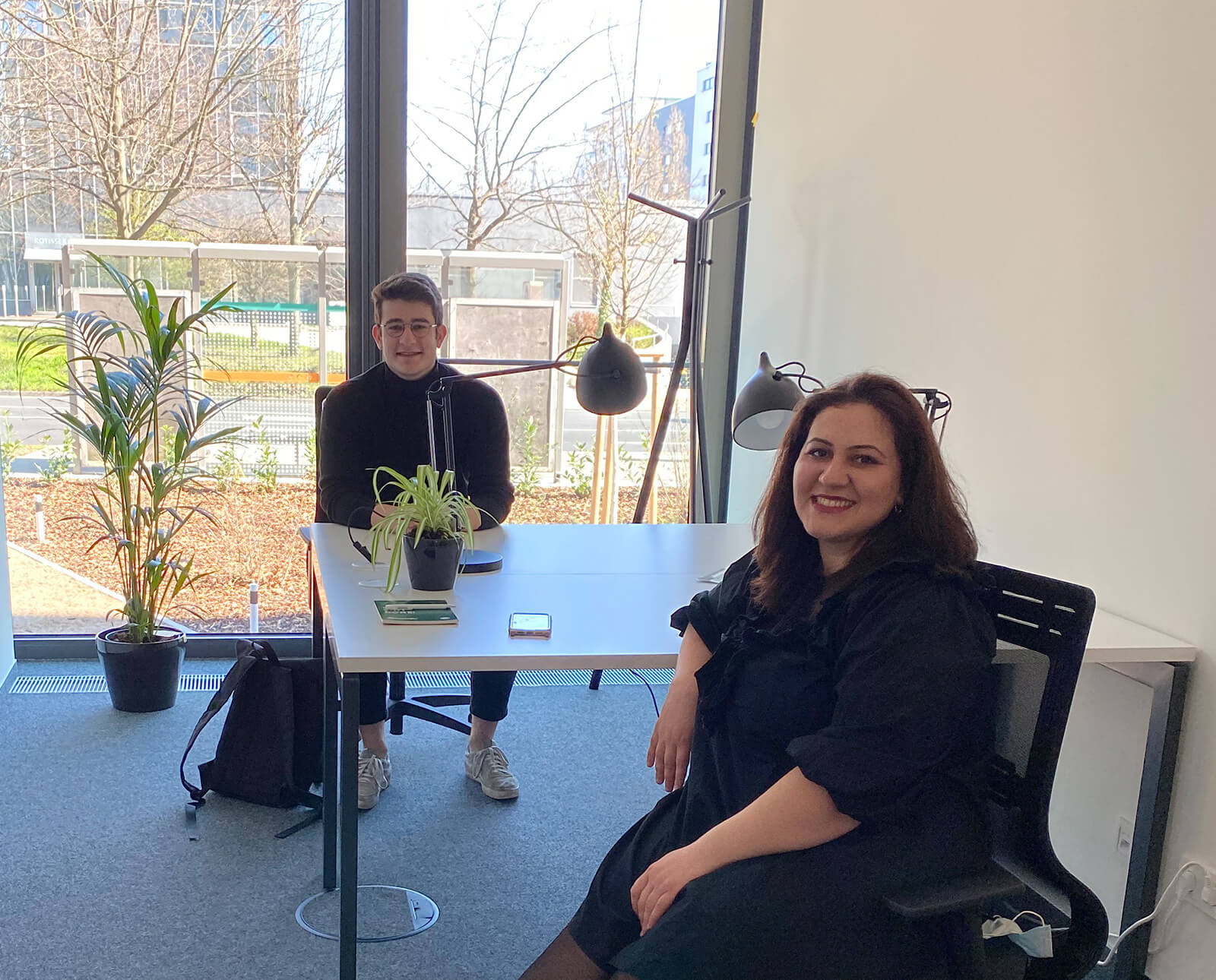 On 1 April 2021, on time and as planned at 08:00, our new Darmstadt branch was officially and ceremoniously opened. On site, our managing director Mr. Ali. A. Norsei and our Deputy Managing Director Mr. Darius Norsei welcomed our office partners and first customers. Courts, authorities, corporate and private clients from Hesse, Rhineland-Palatinate and Baden-Württemberg will now find us ideally located in 
Darmstadt, Am Kavalleriesand 5, 64295 Darmstadt
. The office is staffed daily from 08:00- 16:00. In addition, thanks to our 24-hour service, we are always available for our customers on the free hotline number 0800 08 44 444.
ARIANA Übersetzungs- und Dolmetscherbüro GmbH, which has been providing location-independent language services throughout Germany for more than 30 years, has its headquarters in Chemnitz. With the opening of the Darmstadt branch, ARIANA is now available to local customers in 7 branches throughout Germany.